The Royal College of Obstetricians and Gynaecologists,
FIMH 2013 will be held at the Royal College of Obstetricians and Gynaecologists, which is conveniently located next to Regent' s Park and not far away from the city center. The college offers an impressive range of contemporary rooms to suit every occasion with both the traditional and modern styles in mind.
The Royal College of Obstetricians and Gynaecologists main entrance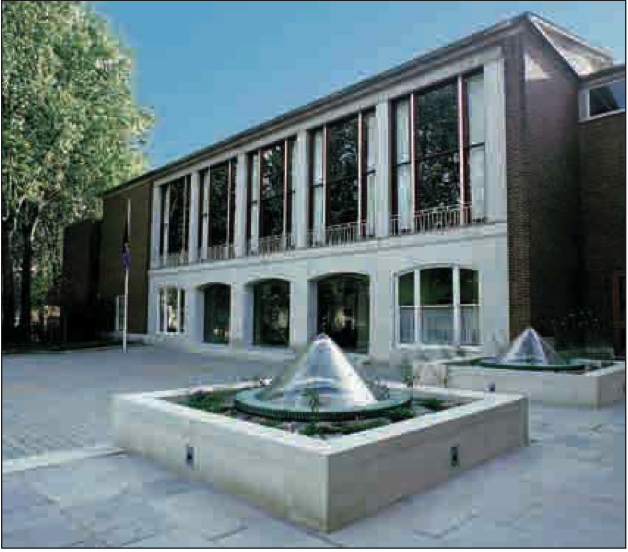 The Conference Centre is only a short walk away from Baker street and within easy reach of all major tube and train networks. A detailed access plan can be found here.
London
London is the capital city of England and the United Kingdom, the largest metropolitan area in the UK, and the largest urban zone in the European Union. London is a leading global city, with strengths in the arts, commerce, education, entertainment, fashion, finance, healthcare, media, professional services, research and development, tourism and transport all contributing to its prominence. It is the world's leading financial centre alongside New York City. London has been described as a world cultural capital. It was the world's most visited city during 2011 and London Heathrow is the world's busiest airport by number of international passengers, whereas the London Underground is the oldest underground railway network in the world and the second-most extensive. London's 43 universities form the largest concentration of higher education in Europe. In 2012 London will become the first city to host the modern Summer Olympic Games three times.
London has a diverse range of peoples and cultures, and more than 300 languages are spoken within its boundaries. It contains four World Heritage Sites: the Tower of London; Kew Gardens; the site comprising the Palace of Westminster, Westminster Abbey, and St Margaret's Church; and the historic settlement of Greenwich. Other famous landmarks include Buckingham Palace, the London Eye, Piccadilly Circus, St Paul's Cathedral, Tower Bridge, Trafalgar Square, Wembley Stadium, and the Shard London Bridge tower. London is home to numerous museums, galleries, libraries, sporting events and other cultural institutions.
The Big Ben, the Thames river and the London Eye